Our sleep research tells us that healthcare workers are the worst slept workforce in the world, today. But you can help us change that.
Share once, help twice.
For every person you share the Sleep School app with, we'll provide free sleep help to a healthcare worker in need. Just download the Sleep School app and start a 7-day free trial. Next press the Share button in the app and share the app with a friend or family member.
How Sleep School helps
For every friend or family member you share the app with we help a worker in a hospital or care home to sleep better through either our Sleep School At Work programme or by giving them free access to the app.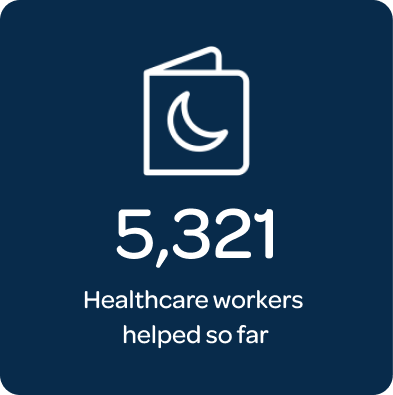 Recommend a Hospital or Care Home